$49.99
Features
Levy's 2″ wide printed polyester guitar strap
Adjustable to 60″
One-ply printed polyester guitar strap with suede leather ends and vintage logo. Black plastic loop and slide hardware. Adjustable from 35″ to 60″.
Designed by Levy's industry leading fashion designers.
In stock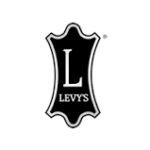 Description
Specs
| | |
| --- | --- |
| Color | Brown |
| Instrument | Guitar |
| Material | Fabric |
| Width | 2″ |
| Series | Textures Series |
| Length | 60″ |
| Backing | Cotton |
Brand
Levy's Leathers
CRAFTING A LEGACY ONE STRAP AT A TIME
The moments that have the greatest impact on our lives often don't seem that important at the time. Just ask Dennis Levy, who in 1973, decided to accept a set of leather-working tools instead of cash as payment for an odd job. To his surprise, Dennis developed a love of leather-working. Inspired by the musical passion of his brother, lifelong guitarist Harvey Levy, he began creating guitar straps as his brother took to the road to build a network of vendors. Within a few years, Dennis and his wife Cheryl had invested their life savings and formed Levy's Leathers Ltd. And so a seemingly small decision led to bigger ones, sparking an enduring legacy. Of course, it takes more than a few opportune moments to create one of the world's most respected names in quality guitar straps. It takes a steadfast dedication to craftsmanship, an earnest desire to empower all types of musicians, and a belief in helping others embrace their craft in their own way. All coming together to create a truly exceptional product that today, can be found on the shoulders of everyone from garage musicians to world famous artists. From your grandpa's old acoustic to your first guitar lessons. From rocking out in your parents' garage to headlining your first gig–Levy's is more than a strap. It's a right of passage. An invitation to play on the shoulders of giants, and with them. An empowering rally cry to define your sound, and live your legacy. PLAY ON. Levy's is excited to join forces with Gator Co., headed by CEO Crystal Morris. One of the world's largest producers of exceptional audio, visual and instrument cases, Gator Co. is a company equally committed to the use of high-quality materials, innovative designs and timeless styles. All of our straps are crafted at the Levy's Leathers factory in Antigonish, Nova Scotia, Canada, 20 minutes from the northern coast and Northumberland Strait, and surrounded by beautiful, dense forest.